2022 MINI COOPER S CONVERTIBLE REVIEW
2022 MINI Cooper S Convertible Walkthrough Review
2022 MINI Cooper S Convertible Review
Overview
Step into
Motor City MINI
in Southfield, Michigan and Oak Park, Berkley, Beverly Hills, Ferndale, Birmingham, Hazel Park and Clawson, and browse through our new inventory, including the 2022 Mini Cooper S Convertible.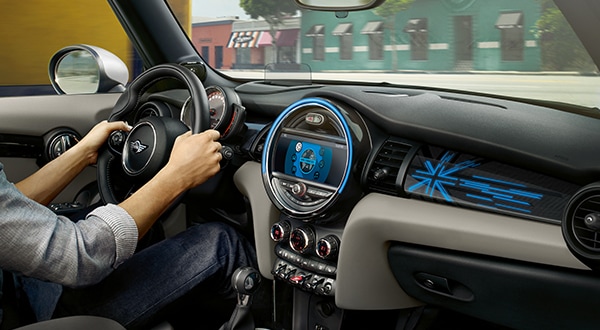 Interior
Inside the MINI Cooper S, you will find a new heated steering wheel, perfectly wrapped in soft-touch leather and includes multi-functional buttons housed in a sleek Piano Black panel. The interior of the Convertible offers plenty of ambient lighting, comfortable seating for four friends, an updated dashboard design, and a brand-new design for upholstery and air vents.
MINI's Digital Instrument Display comes positioned directly in your line of sight behind the wheel, showcasing its sleek modern display. The 5.5" screen can display driving modes, speed, and fuel level information
Exterior
Mini's Convertible S features a 3-in-1 roof, and You can choose to fully close your roof for more privacy or switch to the sunroof mode to let the breeze in. With a range of tones to choose from in the MINI convertible, you can be sleek, subtle, bold, and bright. The bold redesigned front grill feature a single unbroken hexagon, which extends low to the ground to impact a more commanding presence.
Air inlets on both sides of the Convertible boost aerodynamics to optimize the fuel consumption of your MINI. The rear of the MINI Convertible features Union Jack taillights that emit a brighter, clearer light that's more energy efficient than ever. Surrounded by high gloss Piano Black Frame, they're the perfect finishing touch to the MINI Convertible's tail end.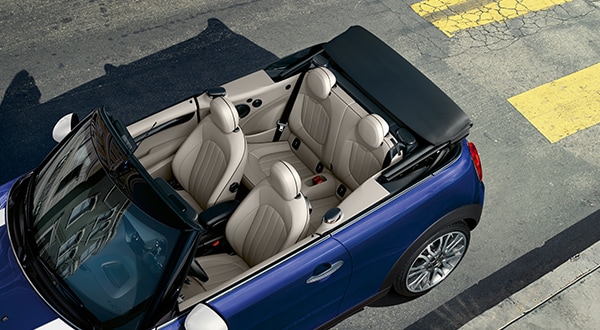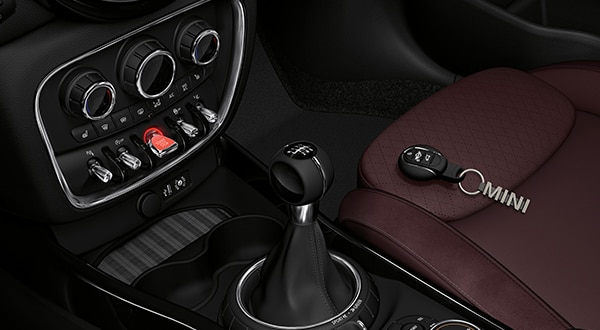 2022 MINI Cooper S Convertible Performance
The 2022 MINI Convertible offers three driving modes that allow the driver to customize drive response at the flick of a switch.
You can choose from Green, Sport or Mid. The MINI Cooper S Convertible also comes with a 4-cylinder Twin Power Turbo engine with premium lightweight materials.
The Cooper S Convertible features a new heated steering wheel perfect for those frosty winter mornings. You can also find anamped-up interior with ambient lighting, a visually updated dashboard design, and brand-new designs for the upholstery and air vents.
The MINI Convertible offers seating for four friends and providesplenty of legroom while experiencing the rush of open-air motoring.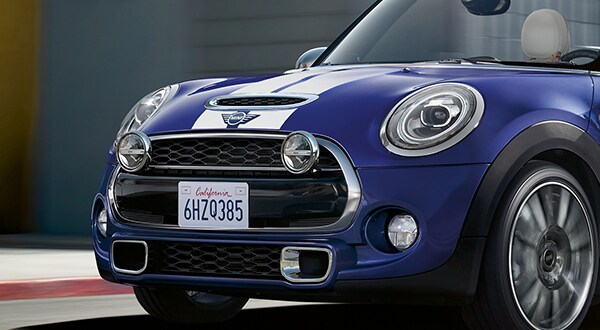 Dynamic Damper Control
The available Dynamic Damper Control, combined with MINI's Drive Modes, allows you to choose Comfort Mode or Sport Mode for an ultra-responsive driving experience.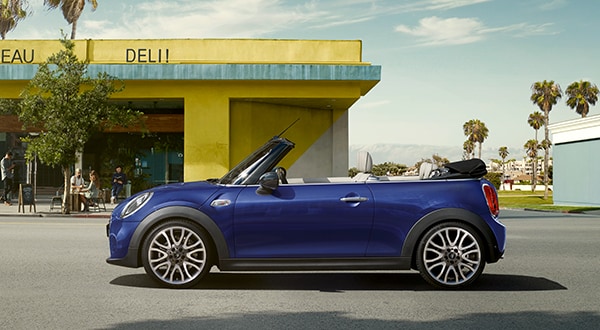 Multi-Link Suspension
Each wheel reacts independently with the MINI Coopers Multi-Link Rear suspension system, meaning an uneven road surface won't affect the entire chassis.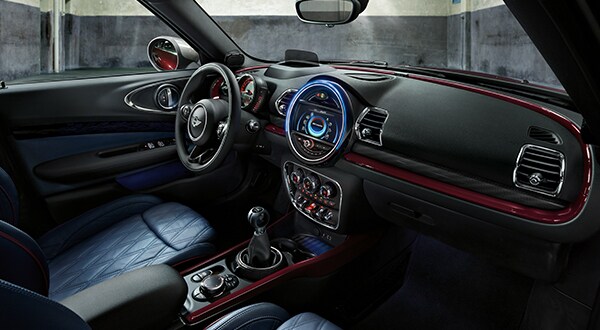 13 cubic feet of cargo space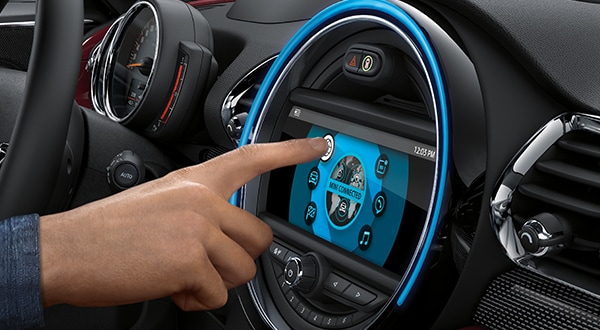 Touchscreen Display
With MINI's standard 8.8-inch Touchscreen Display, you can queue up a song, stay in touch with friends or enter a new destination; you can safely command the system with MINI touch controls.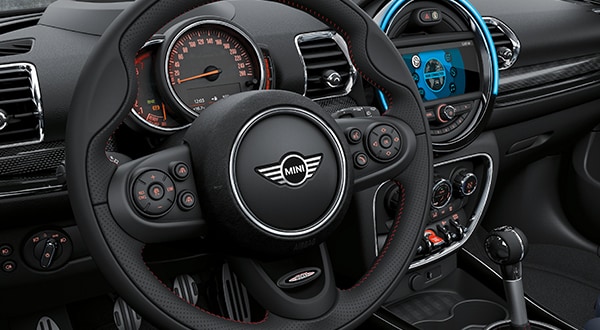 MINI Connected Drive Services
MINI-connected Driver services connect you to a suite of intelligent services and smartphone apps in your MINI and smartphone apps in your MINI and beyond. Working in conjunction with your smartphone.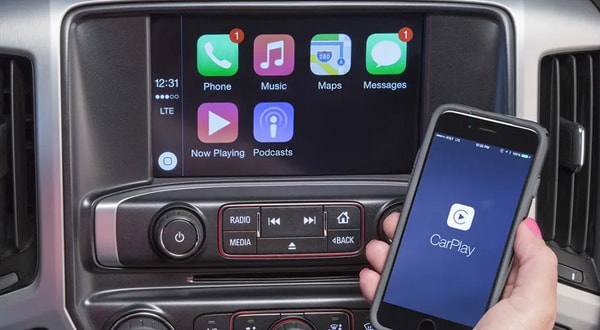 Bluetooth Connectivity
The MINI standard Bluetooth system wirelessly connects your smartphone to your MINI Cooper so you can enjoy hands-free calling and access to music on your device.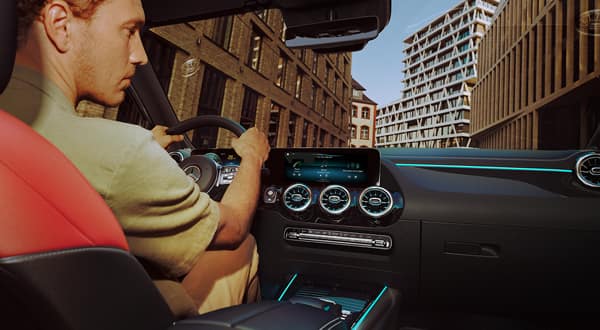 Lane Departure Warning
The MINI Convertible S comes with a lane departure warning. Your MINI also detects that you are drifting from your lane and alert you with vibrations in the steering wheel so you can quickly get back into your lane.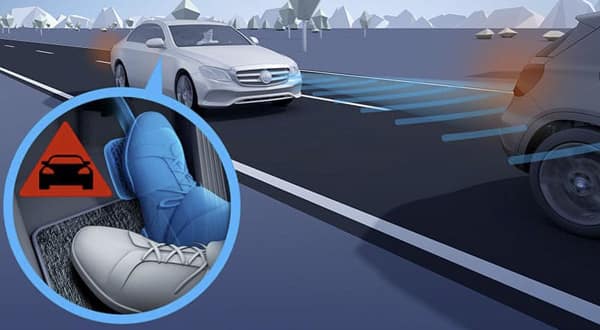 Dynamic Stability Control
The MINI Cooper S Convertible comes with dynamic stability control that uses braking and engine deceleration to adjust power output to the wheels, helping eliminate oversteer and understeer.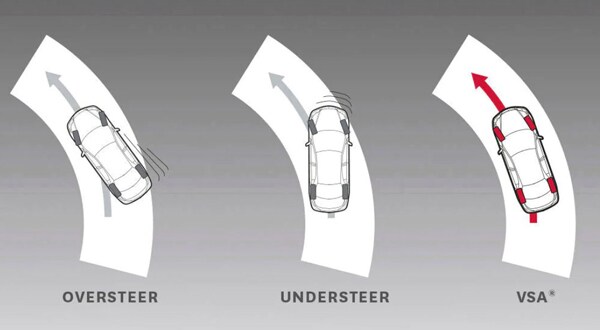 Parallel Parking Assist
The Parallel Parking assist features overlookthe spaces along the side of the road and advise you when it finds a spot to fit your MINI.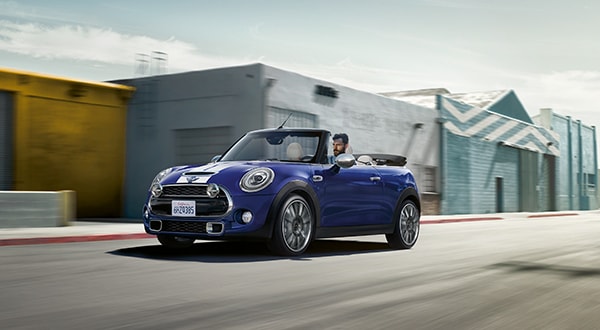 2022 MINI Cooper S Convertible
Price:
$
Details:
Exterior: Blue
Transmission : 7 speed automatic with auto-shift
Fuel Economy: 27/36 MPG City/Hwy
Body/Seating Convertible/4 seats
Drivetrain : Front-Wheel Drive
Engine : 2.0L I-4 cyl
Contact Us
Contact us
Motor City MINI
in Southfield, Michigan and Oak Park, Berkley, Beverly Hills, Ferndale, Birmingham, Hazel Park and Clawson.
If you are interested in Financing the 2022 MINI Cooper S Convertible, apply for the Motor City MINI finance application for a quick and simple pre-approval process.
New and Used Vehicle Models